Introducing the milbern-comfort tech* beltless pant produced by milbern clothing co inc.
Inspired by the design and comfort of the original beltless pant from the past, the milbern-comfort tech* has been designed to offer the same fit, comfort and design features that you are accustomed to. By designing and offering our own beltless pant we will be able to better control inventory and offer a wider selection of fabrics including denim and cottons going forward. Our goal is to provide you with a better beltless pant that is consistently available.

We have made of few improvement to the design of the original pant.
1) The interior flex band has been increased to 3 1/2" depth as compared to 2 1/2"



2) The interior waistband is now black in color as well as the internal pockets
3) The interior back of the waistband has been redesigned for a smoother more comfortable fit
Gabardine Twill- Top Western pocket model

Gabardine Twill - Side pocket model
Four Seasons - Plain Front Model

Four Seasons - Pleated Front Model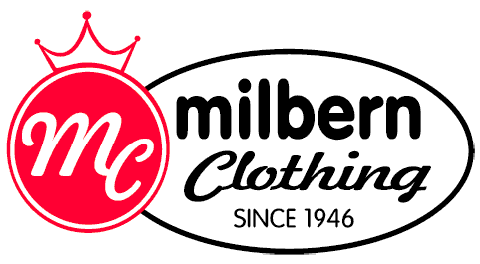 * milbern-comfort-tech pant is not produced by the Sansabelt company.